Features:
1. Compact and powerful, with exquisite design, the compact body is light and upright, comparable to the size of a mobile phone.
2. Press where you are sore to relieve body soreness.
3. Advanced design, breaking the traditional massage method of fascia device, extending the grip and new appearance design, increasing the angle of friction, and it is more labor-saving to use.
4. The large-capacity battery has a long-lasting battery life. It is equipped with a TYPE-C charging port that can be shared with a mobile phone, and it is easy to carry and can be put in a bag.
5. The four massage heads are carefully configured to take care of every corner of your body. Intelligent intelligent control chip
Respond quickly and enjoy a quiet experience.
Description:
Body material: ABS material
Style: Ordinary model (6 gears)
Power supply mode: USB Type-C interface
Life time: about 5 hours
Lithium battery capacity: 2000mah
Control method: button
Specifications:
Eliminate the accumulation of lactic acid in the body, take away the fatigue of a working day, and have a long-lasting battery life. It is suitable for sports enthusiasts, office workers, elderly people, drivers, etc.
Package Included:
1pc*a fascial apparatus
1pc*spherical massage head
1pc*U-shaped massage head
1pc*cone massage head
1pc*flat head
Notes:
1. Please allow 0-1 inch error due to manual measurement. Thanks for your understanding.
2. Monitors are not calibrated same, item color displayed in photos may be showing slightly different from real object.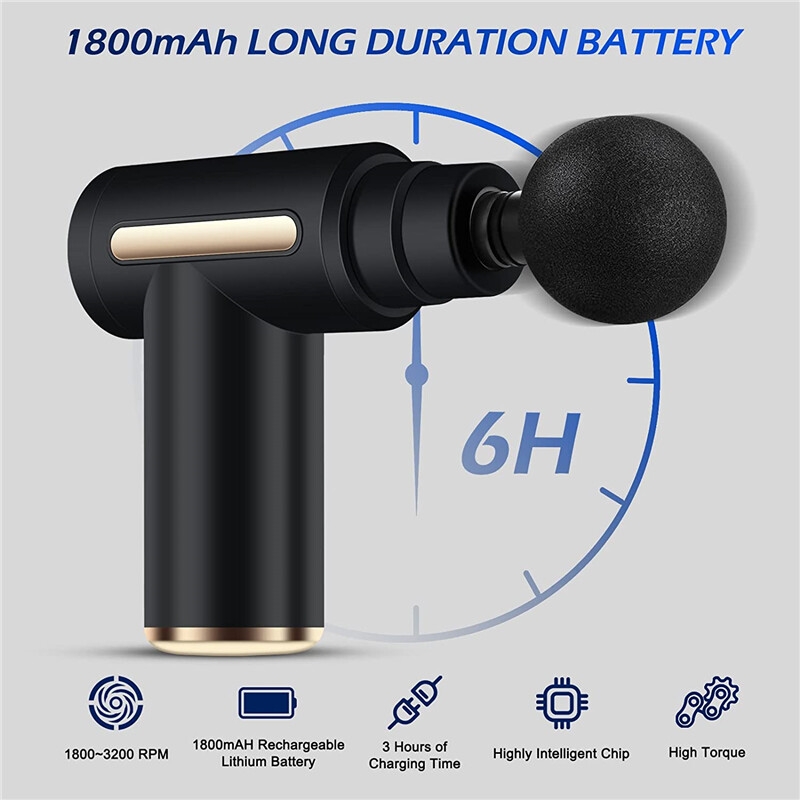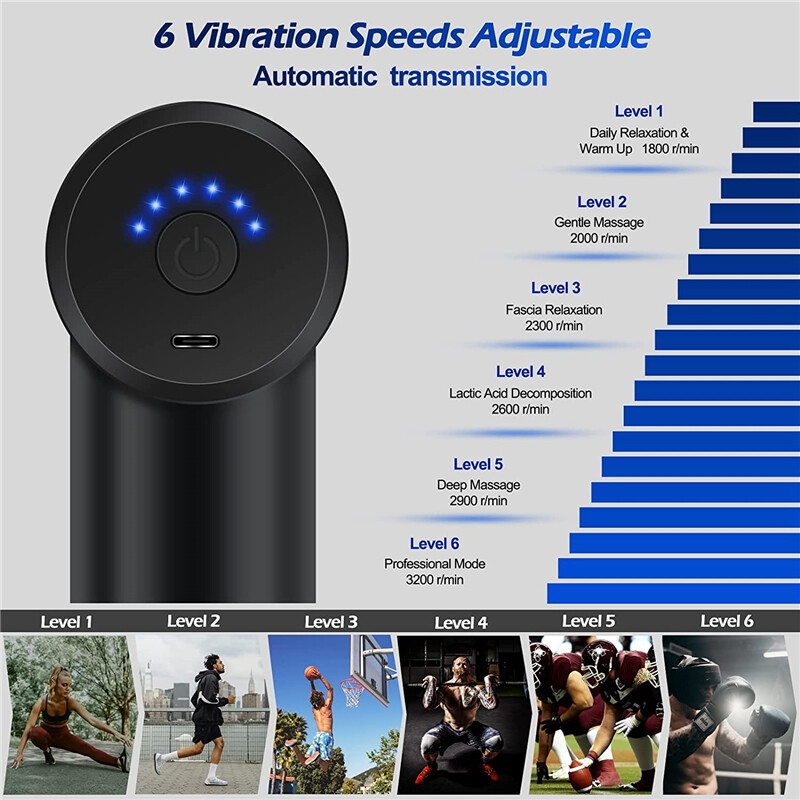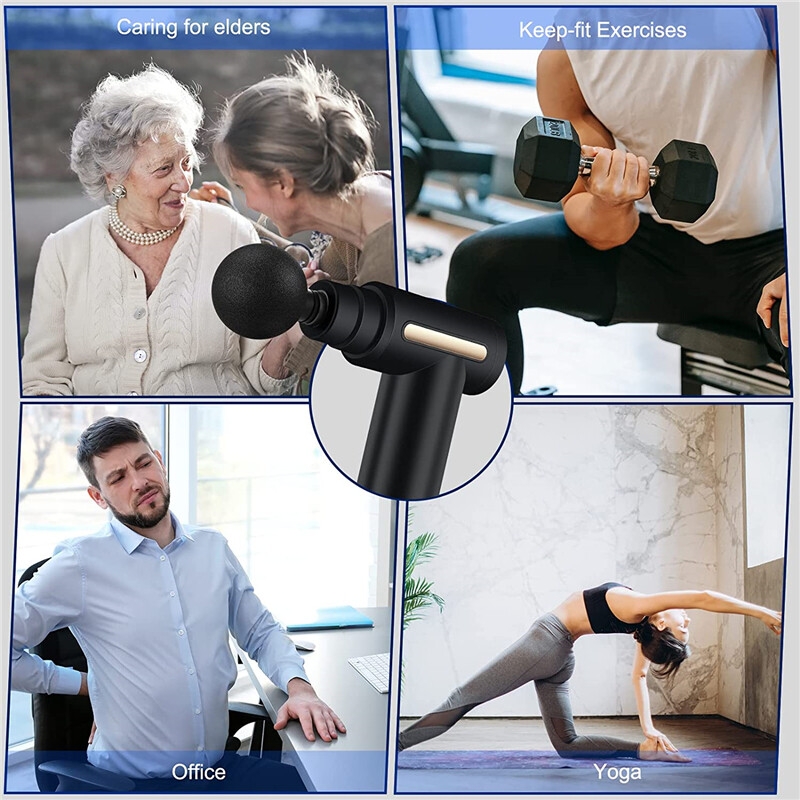 KEY FEATURES
Body material: ABS material
Style: Ordinary model (6 gears)
Power supply mode: USB Type-C interface
Life time: about 5 hours
Lithium battery capacity: 2000mah
Control method: button
WHAT'S IN THE BOX
Package Included:
1pc*a fascial apparatus
1pc*spherical massage head
1pc*U-shaped massage head
1pc*cone massage head
1pc*flat head