YouTube is finally bringing "add to queue" to Premium users on Android and iOS. The feature has been available on the YouTube app for smart TVs and on the desktop version. YouTube says the "add to queue" feature will remain in testing until January 28 while its official rollout should take place in the following days.
YouTube Premium users on mobile will need to head over to the settings page and click on the "Try new features" menu. The YouTube app will then reload and you should be able to start adding videos to your queue via the three dots menu found at the bottom of every video.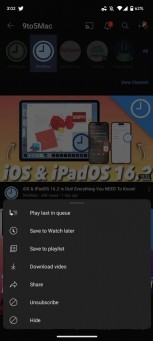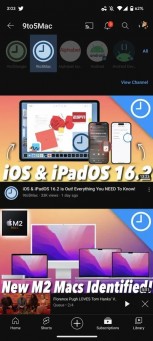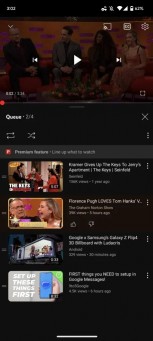 Add to queue on YouTube Premium for Android
The new queue option will work just like on the TV and web with the ability to add any video you want to a list. Video will play in order one after another and users will also have the ability to remove clips and rearrange their order via a drop-down menu. The queue bar also has a delete option which removes all grouped videos.