The Sony LinkBuds S, also known as the WF-LS900N, are Sony's latest truly wireless earbuds. They are also Sony's smallest and lightest noise-canceling earbuds, 40% more compact than the flagship WF-1000XM4.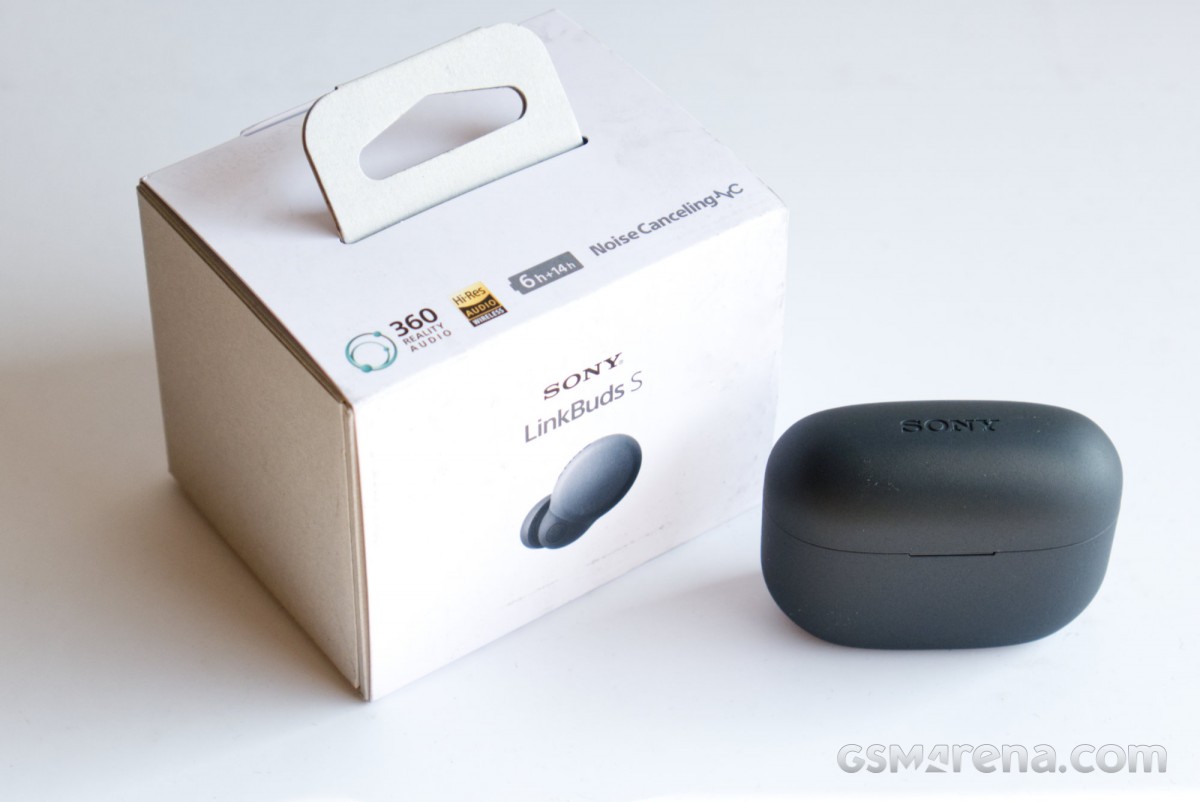 Despite the smaller size and price, the LinkBuds S offer a feature set very similar to the more expensive WF-1000XM4, including active noise cancelation and ambient mode powered by the same Integrated Processor V1 SoC, LDAC and High-Resolution Audio Wireless, multipoint connection, 360 Reality Audio, and DSEE Extreme AI upscaling. It even includes what Sony says is its best-ever call quality in truly wireless headphones, potentially making it even better for calls than the flagship model.
At $200, the LinkBuds S are about $80 cheaper than the WF-1000XM4 but still a bit on the pricey side for wireless earbuds. Let's see how they perform.
Design
The LinkBuds S design is a breath of fresh air compared to most of the other Sony truly wireless models. Most of them have had a needlessly chunky design and I've had comfort issues with both the WF-1000XM4 and its predecessor.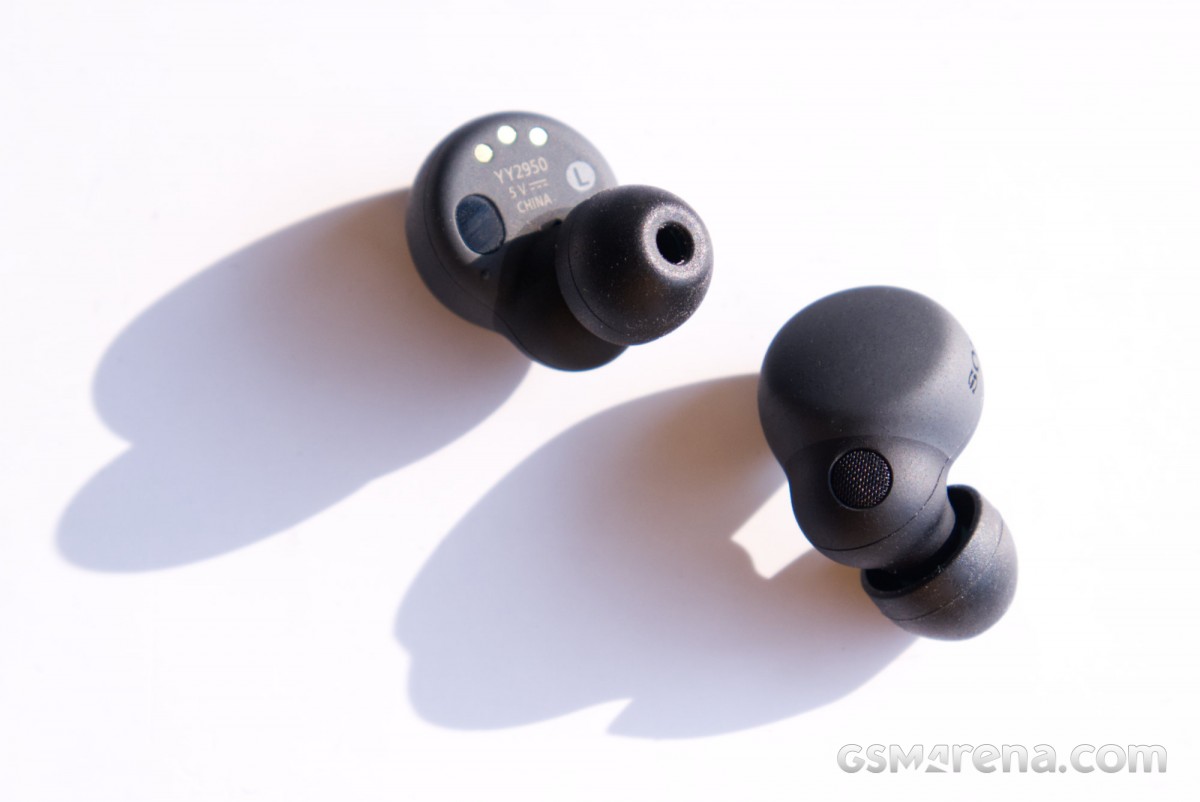 The LinkBuds S are delightfully small and light and I totally believe the 40% smaller claim, which was a much-needed size cutback over the 1000XM4. They slip easily in your ears and can stay there all day without making their presence felt.
The case is also smaller and (more importantly) slimmer than the 1000XM4 case, both of which are smaller than the suitcase that came with the 1000XM3. This makes the LinkBuds S case much easier to carry around in your jeans pocket.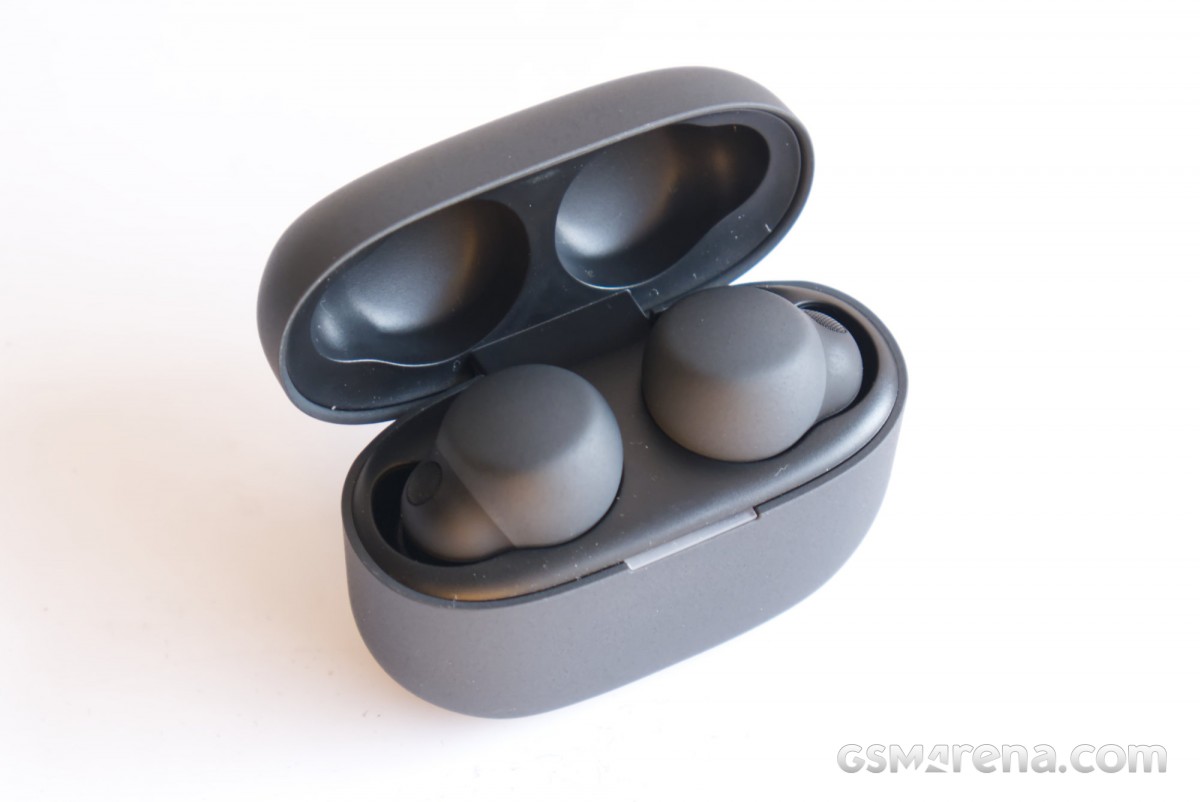 Both the earbuds and the case have a textured matte surface that I'm ambivalent about. You get three color variants, black, white, and beige, with an additional Earth Blue variant offered in some regions. The first three have the same monotone color and texture and look rather boring. The Earth Blue variant, made with reclaimed water bottles, has a cloudy pattern on it that looks somewhat more interesting.
The earbuds are IPX4 water-resistant but the charging case is not.
Software
The LinkBuds S are compatible with Sony's Headphones Connect app. The app has grown bloated over the years with a bunch of added features, several of which aren't worth using, which just makes the app slower to load and clunky to setup.
Of the useful things that you can do in the app, you can enable multi-device pairing, which shows both the connected devices as well as any other previously paired device in the app. Even if one of the paired devices is a PC, you can still control it through the app as long as the app is installed on the second device that is paired.
The app also lets you change the ANC settings, which no longer let you adjust the level of ANC as now it's always adjusting automatically. You can adjust the ambient sound level, however, as well as enable focus for just voices. The convenient Speak to Chat feature is also available, which automatically brings down the volume and enables ambient sound when you start speaking.
A six-band EQ with multiple presets is also present. This, along with the DSEE settings, get saved on the earbuds, so if you adjust them once they get carried over to any other device you pair them to.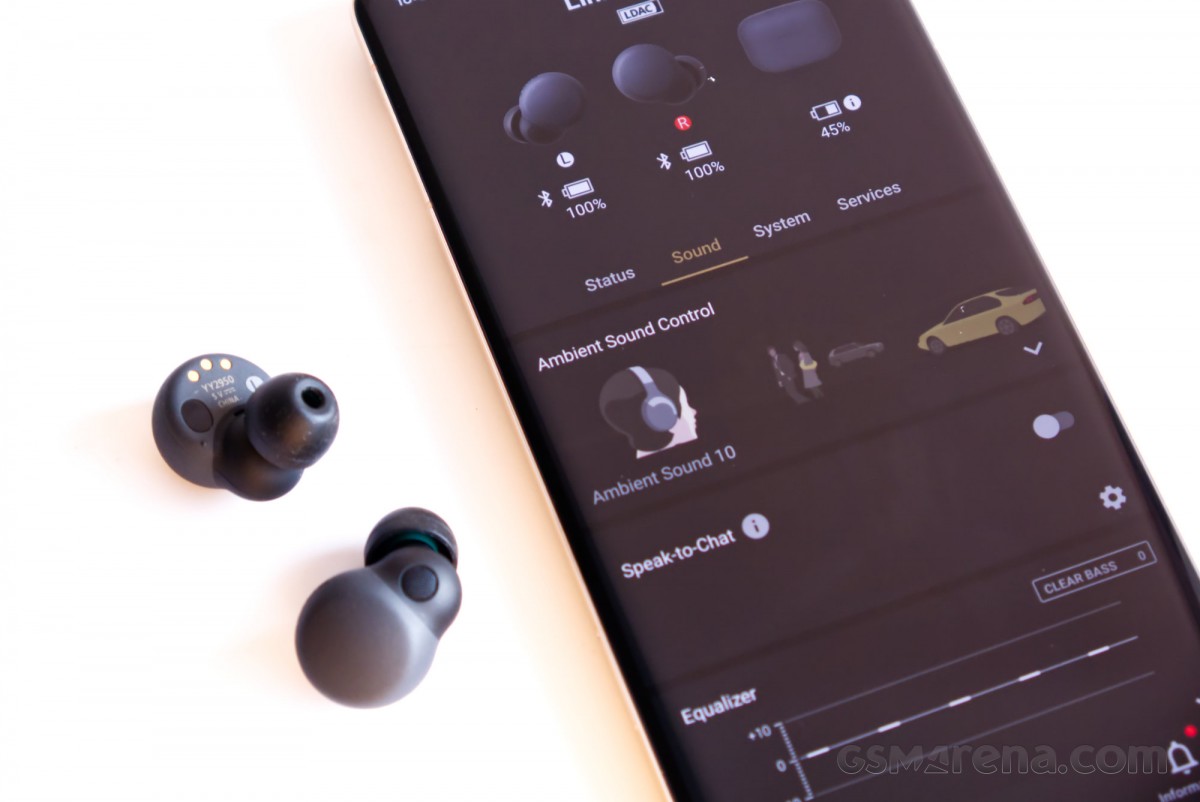 The DSEE Extreme is an AI-based upsampling feature for reconstructing data from compressed audio. It works directly on the earbuds themselves, so it's more or less just upsampling the data it receives from the phone, and not necessarily the original content. It also works only on codecs including and under 48kHz. This includes SBC, AAC, and LDAC if you manually set it to 44.1kHz or 48kHz. It does not work if you are using LDAC in 88.2kHz or 96kHz mode.
This means even if you are playing 64kbps MP3 files, as long as you use LDAC in its default 96kHz mode, the DSEE Extreme feature will never kick in. This doesn't make sense because Sony describes DSEE Extreme as upscaling "compressed digital music files in real time". The implication here is that the source files are being upscaled when in reality it only upscales the Bluetooth data being sent from the phone. It also doesn't care if you use 330kbps, 660kbps, or 990kbps LDAC and basically will not work if it detects you are using 88.2kHz or 96kHz sampling rate for Bluetooth.
Moving on, the app also lets you set up HRTF for Sony's 360 Reality Audio feature. It needs to take pictures of your head and ears to create an HRTF or head-related transfer function that will help it correctly map 3D audio sources for your specific head and ear shape. While cool, the unfortunate reality is that 360 Reality Audio is a dying format (not that it ever really took off) and is supported by very few streaming services for very few tracks. Anyone who knows Sony's history will know the brand's affinity for its own proprietary standards but I think it's time to just get on the Dolby Atmos train like everybody else.
You can also change the functions assigned to the touch sensors on each earbud. You can choose between ANC options, playback controls, and volume control. By default, the left earbud is set to control ANC, and the right to control playback. This leaves the rather important volume unassigned by default and if you want it to you will need to drop one of the other two. It's frustrating that you are forced to choose an entire set of options for each side rather than individual features for specific gestures like on other earbuds.
One of the unintended downsides of the LinkBuds S being so small is that their touch sensor area is rather small and hard to hit. It took me some time to get used to and even then I was often hitting the edges rather than the middle portion. And you really do need to hit the exact center, otherwise, the gestures do not register. It's really easy to not have the gestures work correctly unless you absolutely nail the motion every single time, which rarely happens.
Performance
Audio quality
The LinkBuds S use rather small 5mm dynamic drivers, a 17% reduction over the already small 6mm drivers on the WF-1000XM4. You still get Bluetooth 5.2 connectivity with SBC, AAC, and LDAC support up to 32-bit, 96kHz, 990Kbps.
Similar to the WF-1000XM4, the LinkBuds S have a rather laidback sound with a warm low-end and somewhat dark and murky high-end.
The bass response on the LinkBuds S is prominent but not quite to the same extent that you find on several of the other Sony products. It's mostly concentrated in the low-bass and mid-bass regions and does not seep into the mid-range. The bass boost has a gentler curve, which doesn't distract too much from the original tonality. Instead, it mostly adds to the warmth and rumble of the recording without being overbearing. It is a bit lumpy and not fast-paced but that works for the overall laidback sound.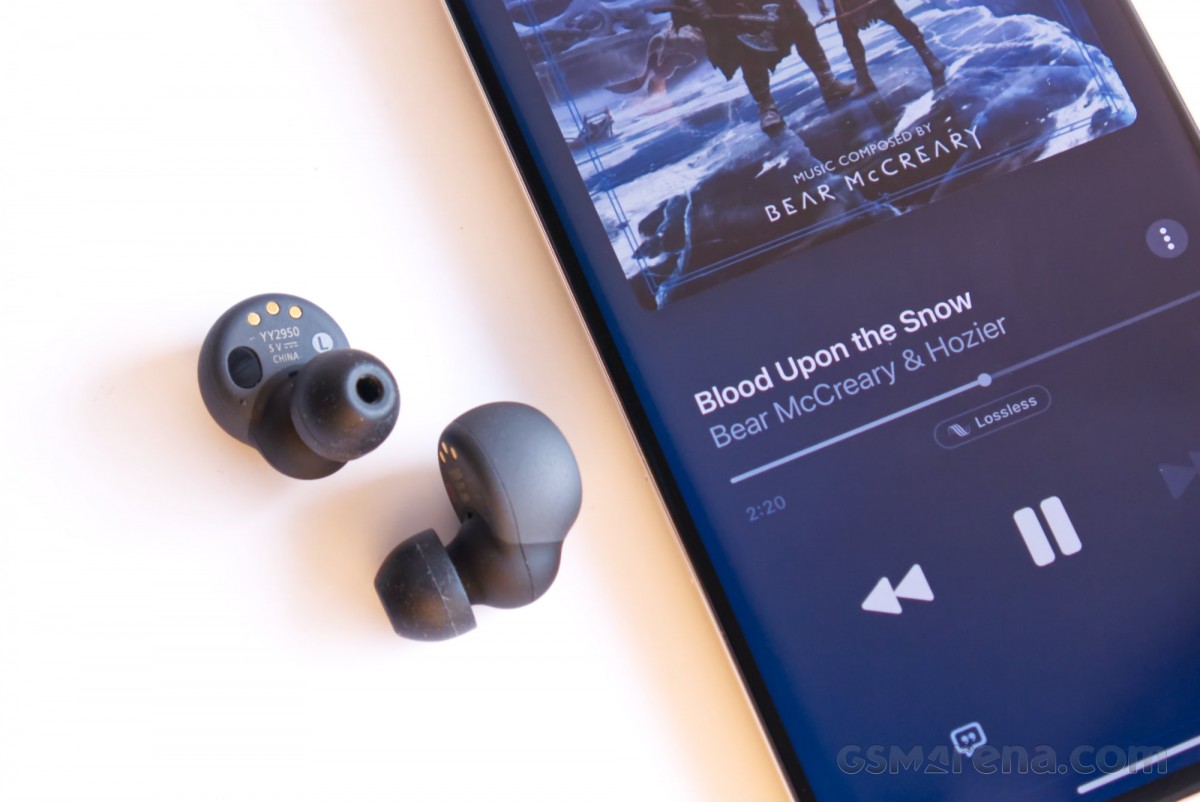 The mid-range performance is quite good for the most part. Vocals and instruments have a very natural timbre and tonality, making them lush and pleasant to listen to. There isn't a ton of resolved detail or intricacy on display here but that's to be expected from Bluetooth earbuds.
The upper mid-range and treble is largely the area of concern for the LinkBuds S. While it's not as dark as on the 1000XM4, the treble performance is a bit muted, which obfuscates some instrumental detail and breathiness of vocals. This results in a somewhat duller sound, which, depending on the recording, may or may not be noticeable. Brighter recordings aren't impacted much by this and some songs actually sound quite good regardless of this tuning. Others are noticeably muffled and veiled sounding and not nearly as enjoyable.
The overall sound is still quite relaxing and pleasant to listen to over longer listening sessions. The tuning, while not perfect, does work reasonably well for a wide range of genres and content. You can get good results by using the EQ or just using the Bright preset, which seems to make the sound quite balanced to my ears. But if you don't want to put in the work and want a more balanced sound out of the box, you may want to get the Samsung Galaxy Buds 2 Pro or the AirPods Pro 2 instead.
Microphone quality
The LinkBuds S have excellent recording quality for a pair of Bluetooth earbuds. Voices in quiet environments sound very good with only a hint of a lisp from the noise reduction working in the background. The quality is good enough to be confused with entry-level wired headset microphones, which isn't an honor I give lightly.
In noisier environments, the earbuds still perform well. You can hear the background noise initially but as soon as you start speaking the algorithm does a great job of filtering out everything else. Your voice does suffer a bit and it doesn't sound as good as it did in a quiet room but it's still perfectly audible.
My only problem was that while the earbuds do pass through some outside noise in while you are speaking, it's not enough to make you hear your own voice clearly, which makes it really awkward to speak. I found it much easier to speak if the ambient sound mode was enabled as it amplifies your voice before sending it through.
Noise cancellation
The LinkBuds S have very good active noise cancellation performance. They use the same custom processor as the WF-1000XM4, so noise canceling performance should be the same. Having said that, I did not have a pair of 1000XM4 at hand to compare while testing the LinkBuds S, so I cannot confirm if this is the case.
While on a recent flight, sitting all the way at the back of the plane, the LinkBuds S were able to drown most of the ambient noise, to the point where removing the earbuds at times was genuinely a shocking experience due to the amount of noise suddenly flooding in. For comparison, I also tried the Google Pixel Buds Pro side by side and the Google buds seemed to be only half as effective, to the point where its ANC seemed to be mostly perfunctory. To say that it wasn't even close would be an understatement.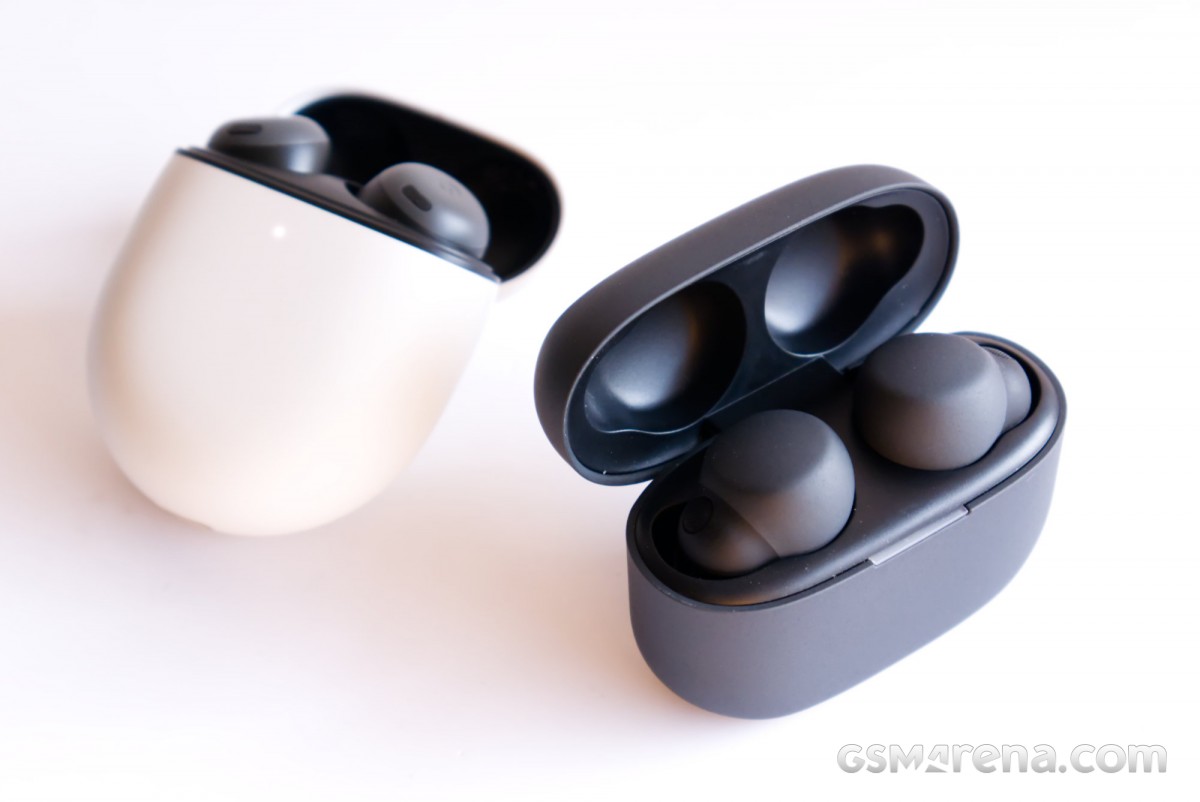 Sony's ambient sound mode also works well enough. It still doesn't sound super accurate, especially if you turn it all the way up. I found it best to leave it at level 16 instead of the max 20, where it sounded natural enough, with the higher levels better if you really want to hear every rustle of your clothes.
Latency
The LinkBuds S have decent latency performance. When testing with a phone, video playback was not an issue as most phones these days will automatically incorporate the latency to sync the audio and video for zero lag. When testing in games and other latency-sensitive apps, the latency performance was adequate with AAC and LDAC if using 330kbps and 660kbps.
The earbuds individually pair directly to the phone, which reduces latency compared to using a master-slave configuration where only one connects to the phone and the other to the first earbud. However, when using 990kbps LDAC, it seems the earbuds switch back to using master-slave configuration, which is why the latency was higher in this mode. The good (or bad?) thing is that most phones will never default to using 990kbps so latency should be fine unless you manually switch from the developer settings.
When paired with a PC, I was only able to test with SBC and the latency was mostly fine. There is no auto sync for video players on Windows so good latency performance is necessary and the LinkBuds S did well enough, even though the slight delay was noticeable.
Connectivity
The LinkBuds S had good connectivity performance during testing. Only on one occasion did one of the earbuds falter and kept fluctuating while playback. This was quickly resolved by putting it in the case and reconnecting it. Aside from that, there were no issues with connectivity on any of the test devices.
Battery Life
The LinkBuds S have a claimed battery life of 6 hours of continuous playback with ANC enabled and 1 hour after 5 minutes of charging. As usual, Sony does not specify what codec was used for these claims.
When testing with AAC, the LinkBuds S lasted for 6 hours, 50 minutes of continuous playback. A 5 minute charge resulted in 1 hour, 14 minutes of playback.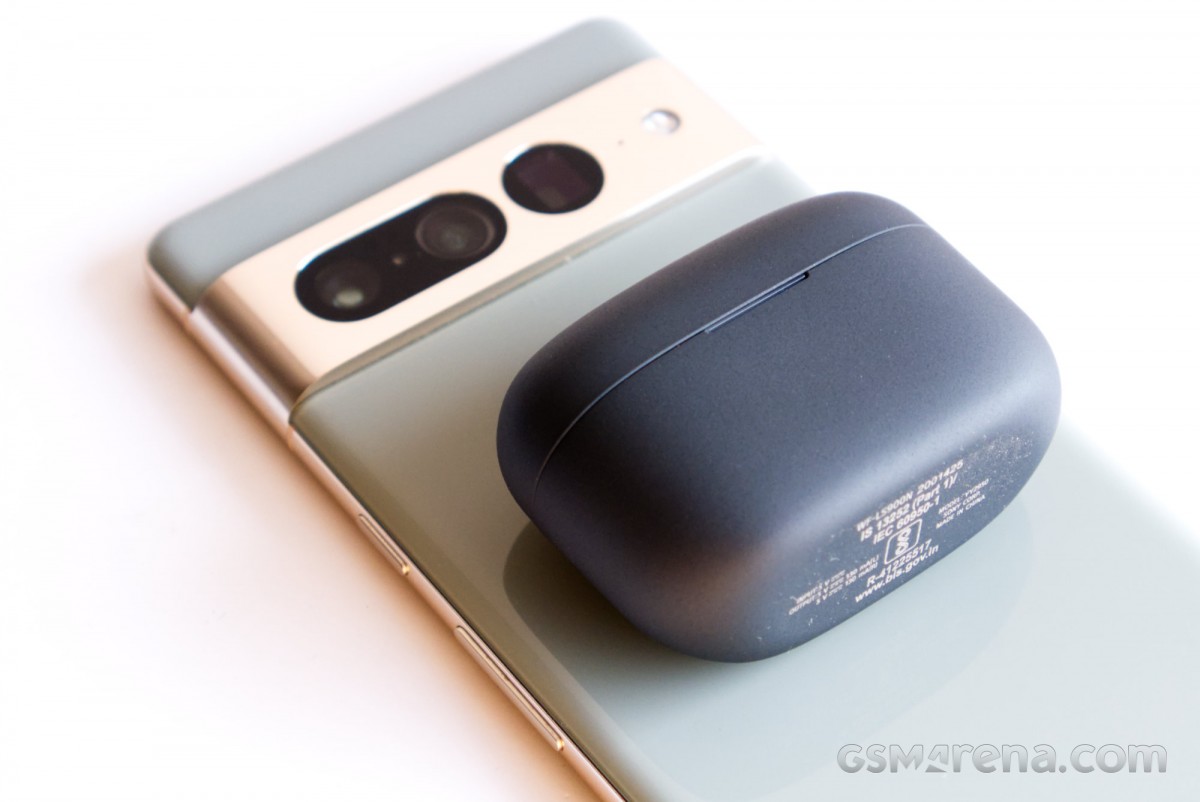 When testing with LDAC locked to 990kbps, the LinkBuds S lasted for 4 hours and 5 minutes. A 5 minute charge resulted in 44 minutes of playback.
It's worth noting that DSEE Extreme, as always, has a battery life penalty. Using it with AAC dropped the battery life to 4 hours and 47 minutes. That's quite a drop for a feature that makes no perceptible difference to the audio quality.
Charging on these is done only through a cable, as the LinkBuds S lacks wireless charging for the case.
Conclusion
The Sony LinkBuds S or the WF-LS900N are a very good pair of truly wireless earbuds. They do almost everything well but are especially good at comfort, noise cancellation, and microphone quality. The sound quality and battery life are both good enough, if not the best in class. My only gripe would be the app, which is getting increasingly bloated and messy and is in urgent need of some trimming.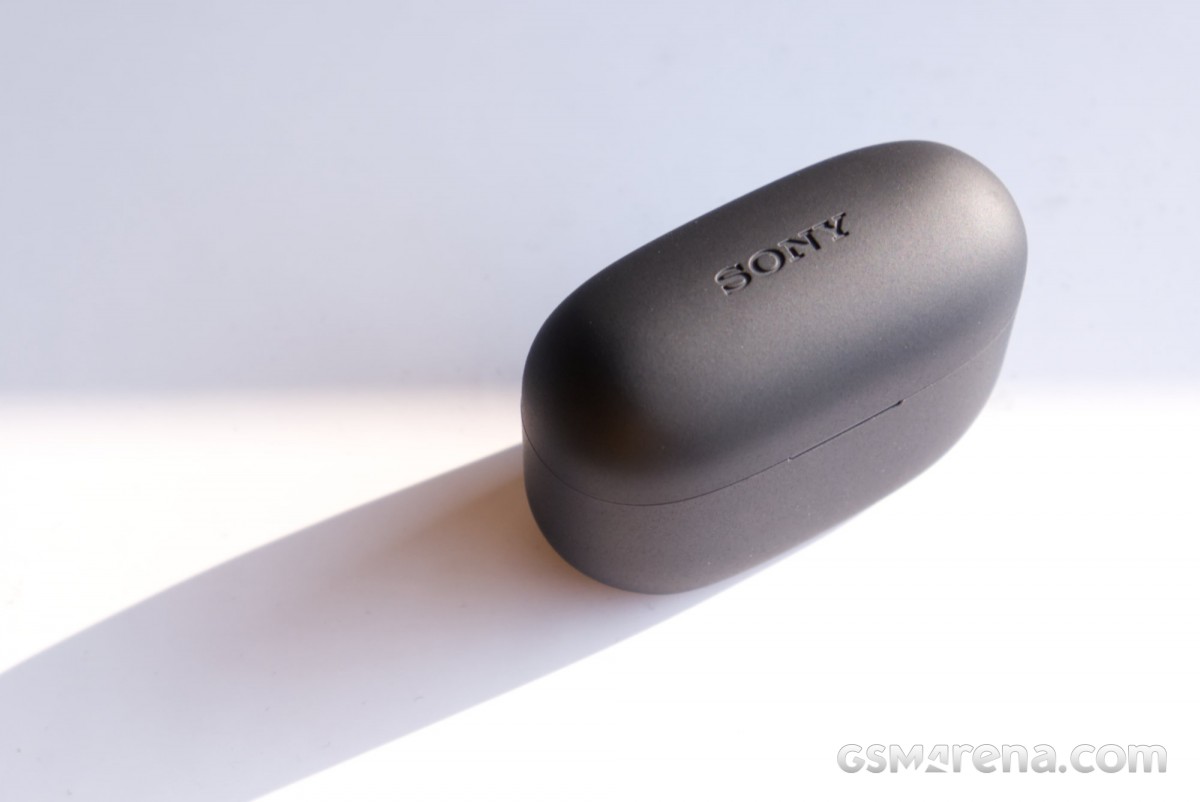 At a current asking price of around $129, the LinkBuds S are a pretty good deal, more so than the more expensive WF-1000XM4, which I don't think are worth spending extra for anymore. The LinkBuds S offer most of the perks and performance of more expensive wireless earbuds for a significantly lower price.